Local Businesses
The appearance on this website www.clonegalkildavin.ie of advertisements, products or service information does not constitute an endorsement by the
Clonegal / Kildavin Website Development Committee. The Website Committee has not investigated the claims made by any advertiser. Product information is based solely on material received from the suppliers. The Website Development Committee is not responsible for, and disclaims all liability for, damages of any kind arising out of use, reference to, or reliance on any information contained within this website.
If you would like your business to feature on this page please contact: info@clonegalkildavin.ie

For information on the businesses listed below please click on the link:
After-Schools Club, Kildavin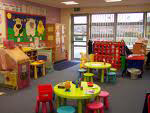 Kildavin after-school provides wonderful after school care to the children of parents who are unable to collect them from school Monday to Friday. Their care begins at 2pm as staff collect the junior and senior infants who are to be with them from nearby Kildavin National School. Children are also collected at 3pm when the school closes for the day.
Children can stay up to 6pm and receive a snack and an opportunity to do their homework. They also enjoy the fun and games being accompanied and supervised by trained and very professional staff.
The after school service is housed in Spellman Hall, Kildavin which has very modern and comfortable amenities.
For further information please contact: Susan Murray - 087 2908038
Email: kildavinchildcare@gmail.com



---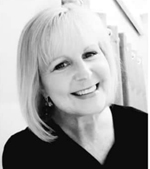 Ann P. Butler, B.Sc.(Hons) Psychology, Cert. Counselling Skills & Practice,
Post.Grad.Diploma Loss & Bereavement, R.C.S.I.
currently undertaking Masters Counselling & Psychotherapy
Ballyredmond,
Clonegal
Phone: 086 1999658
Email: annpbutler@eircom.net
Evening and Saturday morning appointments available



Click or Tap here to view / download poster

---
The Back In-Line Injury and Rehabilitation Clinic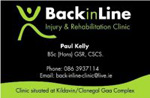 The clinic is situated in Spellman Park, Kildavin.
Contact details: 086 3937114
Email: back-inline-clinic@live.ie



The Back In-Line Injury and Rehabilitation Clinic is situated on the border of Carlow, Wexford and Wicklow in the South East of Ireland.
The clinic is in operation for 2 years. It contains a treatment room and a fully epuipped gymnasium for rehabilitation purposes.
The clinic is run by Paul Kelly BSc (hons) GSR, CSCS, NCEF. All injuries from neck and back injuries down to foot injuries are catered for. Call out facilities and team pitchside cover are also provided. Paul has extensive experience in working for such elite teams and players at Leinster rugby, Sale Sharks rugby ,Manchester city FC, Kilmarnock FC and Carlow senior hurling team.



---
Ballon Business & Training Service

(Computer Training Courses; Craft Courses; Health & Safety Courses)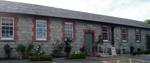 Staff at Ballon Community Training Centre seeks to promote a secure and caring community environment and a balanced curriculum, which is student-centred. In partnership, we hope to provide an atmosphere, which encourages respect, responsibility and commitment, drawing forth the positive potential of each individual, thus equipping all students to take their place in life and work in the future.

Opening Hours:
Monday to Friday 9.00am to 5.00pm
Pre-booked classes Monday – Friday
9.00 am – 5.00 pm & 7.00pm – 10.00pm

Contact:
Eileen Murphy (Manager)
Tel: 059 9159447
Fax: 059 9159377
Mobile: 087 2273516
Email: eileen@bbts.ie
Website: www.bbts.ie



---

Armer Salmon – Clonegal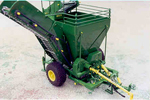 Repairs and Reconditions on Beet Harvesters
We also make new Beet Harvesters
For further information please contact Ger Murphy on 086 307 9985
Opening Hours:
Monday to Friday 8.00am – 5.00pm
(Photo for illustration only )

---

Bin Trasher
Wheelie Bin Space Saver
Commercial and Domestic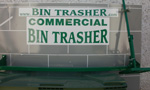 Contact Name: Eamon Treacy
Address: Ballinvalley, Kildavin, Carlow, Ireland
Email Address: info@bintrasher.com
Website: http://www.bintrasher.com/
Phone: +353 (0)59 91 57629
Helpline: +353 (0)86 162 5353
Mobile: +353 (0)87 206 9546
Eamon saw the need for the Bin Trasher when his friend broke his leg while trying to manually crush his rubbish to create more space in his bin. His friend then asked Eamon to come up with something to help compact his rubbish without having to get into the bin, so the Bin Trasher was the result.
He then went on to create a larger version of the Bin Trasher for the commercial market.
The Bin Trasher compacts household waste in a wheelie bin, which gives 40% more space in the bin, and saves the householder money on waste disposal.



---


Boarding of large and small dogs.
Exercise yards and green area
Vaccinated pets only
Situated on the main Carlow / Wexford road


Contact: Sean Byrne, Kilgreany, Kilbride, Co. Carlow
Phone: 059 9159321
Mobile: 086 8781665



---

Charles J. Callis
Kilmona
Clonegal
Co Carlow
Ireland

Home: 059 9155051
Mobile: 087 7938351
Email: callischarles@gmail.com

---
Coleman Sand & Gravel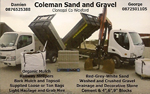 Coleman Sand & Gravel
Kilcarry,
Clonegal,
Co. Wexford.

Damien: 087 652 5388
George: 087 250 1105



Organic Mulch


Railway Sleepers


Bark Mulch and Topsoil supplied loose or Ton bags


Light Haulage & Grab Hire


Red; Grey; White Sand


Washed and Crushed Gravel


Drainage & Decorative Stone


Cement & 4", 6", 9" Blocks



---
Conway Concrete Ltd
Liam Conway & Sons Ltd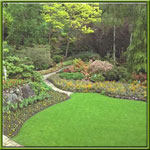 Kildavin
Bunclody
Co Wexford
Phone: 053 9377 223
Fax: 053 9376 294
Email: lconwaysons@eircom.net

Readymix Concrete


Sand and Gravel Products such as Washed Sand/Gravel,


Decorative Pebbles for driveways & Gardens


Drainage Stones etc.


Also specialising in Bunker sand

---
Conway's Bar and Restaurant, Kildavin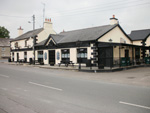 Phone: 053 93 77223
Fax: 053 93 76294
Email: lconwaysons@eircom.net
Situated in the picturesque village of Kildavin on the South Leinster Way –
only a short distance from the town of Bunclody on the main Carlow/Wexford Road (N80)

Beautiful family run business in bright spacious surroundings.


Conway's offer a wide range of food for the discerning customer.


Our sumptuous Lunch Menu is available daily


Evening Meals Sunday 4pm - 8pm


Function Room available for Private parties
Conway's; Where A Warm And Friendly Welcome Is Guaranteed



---
Drumderry Aggregate Limited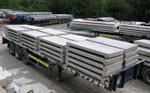 Address:
Drumderry
Bunclody
Co Wexford
Ireland
Contact: Sam Deacon
Telephone: 053 937 7720
Fax: 053 937 6330
Email: louise@drumderryagg.ie
Website: www.drumderryagg.ie
Drumderry Precast is a leading precast concrete company serving the construction and farming industries in Ireland and the UK.
Founded by Sam and Doreen Deacon in 1990, Drumderry's continuous investment has been the key to providing state-of-the-art technology, this ensuring a high quality product, manufactured in a safe working environment. We provide our customers with a complete service from design stage, right through to on-site fitting under the highest quality control systems.



---
Johnny Dunne's Pub
Sean Ui Duinn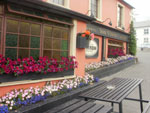 Dunne's is a family-run pub and they have been serving the community for over 50 years, since first bought it in 1965. This pub captures something of the history of the Clonegal area. It features some of the stone used to build the Catholic Church opposite. Known locally as 'the local man's pub', however the owners are always happy to welcome new friends, following in the tradition of the Clonegal village motto 'Arrive as a stranger and leave as a friend'.
Set in the picturesque setting of Clonegal, Dunne's is the final pub at the end of the infamous Wicklow Way Walk and offers a complimentary certificate on completion of the walk. The inside of the pub tells a story of the area with artefacts from the past hanging on the walls and pictures, photos and other mementos on display.
The family also sponsor many community groups and teams including Clonegal Tidy Village Association, the local soccer team Celtic Stars F.C and the GAA team Kildavin/Clonegal, displaying some of the many trophies won in their cabinet. The pub offers viewing of Sky sports and sports live, free high speed wifi, a pool table and dart board to while away the hours. The owners also cater for all occasions including parties, weddings and funerals.
Phone: 053 937 6336
Opening hours:
Mon-Fri 5.30pm – 11.30pm
Sat-Sun 12.30pm – 12.30am



---
Finches Fitness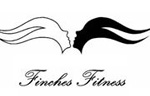 We offer a wide variety of activities for everyone looking to get fit and work towards that! We don't do miracles but we help you achieve your fitness goals and feel great. Our classes are suitable for all fitness levels, don't be afraid of being a beginner and don't be afraid of taking that first step. Ladies first class is free.
Check out our Facebook page for timetables or send us a message.


Facebook: https://www.facebook.com/finchesfit/
Phone: 086 846 8165
Email: finchesfitness@gmail.com




---
Karen Kealy Singer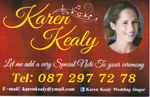 Immensely talented singer Karen Kealy has a wealth of experience singing at all types of church ceremonies. Whether it is a loved one's funeral or the joyous occasion of a wedding Karen will look after your needs in a kind and professional manner. Karen's voice has been described as, beautiful, sweet, spiritual, emotional and powerful, considering her petite frame. She appreciates how special it is to be able to share her gift and be a "little" part of your big day and can look after both your ceremony and drinks reception music. Karen usually sings with backing tracks, sparing you the expense of hiring an accompanist, however, can offer a range of options also.
Contact Karen today.
Tel:
087 297 72 78.
Email:
karenkealy@ymail.com
Facebook:
Karen Kealy Singer


---

Contact Details:
Michael Kavanagh.
Strahart, Bunclody, Co. Wexford.

Phone: 053-9366401; 053-9366206
Mobile: 087-2528311
Email: info@kavanaghfunerals.ie
Web: www.kavanaghfunerals.ie
We Provide a Full Range of Funeral Services.
Headstone Service also available.
Kavanagh's Funeral Home is situated at Castlelands, Ferns, Co. Wexford.

For more information: www.kavanaghfunerals.ie

---
Ken O'Brien Graphic Design



Ken O'Brien Graphic Design is a Carlow & Wexford based graphic design & web design company. Specialising in creative logo design, web design & advertising.
Our services include:
Website Design | Graphic Design | Logo Design


Business Name: Ken O'Brien Graphic Design
Address: 24 Moyacomb Meadow, Clonegal, Co. Carlow
Telephone: 053 937 5774
Mobile: 087 611 9373
Email: info@ken-obrien.com
Web: Ken O'Brien Graphic Design



---
Sonny Holistic Therapy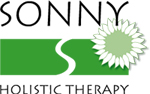 Mary is a Holistic Therapist,
Reiki/ Seichem Master and Laughter Yoga Leader,
and offers a wide range of relaxing holistic therapies
and workshops for individuals and groups


Treatments
Reflexology; Ante Natal Reflexology; Cancer Care Reflexology; Aromatherapy Massage; Pregnancy Massage; Indian Head Massage;
Hot Stone Massage; Deep Tissue; Cupping; Hopi Ear Candling; Reiki /Seichem Healing.

Workshops
Circle of Friends – Meditation and positivity Evening; Reiki Level's I II III Training; Reiki Share; Laughter yoga;
Introduction to Holistic Therapies; Feel Good Evenings.

Contact: Mary Fitzpatrick
Bunnagurra, Bunclody, Enniscorthy, Co. Wexford
Mobile: 087 389 3221
Email: mary@sonnyholistictherapy.com
Web: www.sonnyholistictherapy.com
www.facebook.com/SonnyHolisticTherapy



---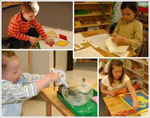 Hours: 9am-1pm daily Monday to Friday
(Sessional Montessori school)
Fees: the school is taking part in the Free Pre-School Scheme (ECCE)
Fees depend on the number of days they attend.


About us:


Purpose built Montessori school,


Caters for 20 children


Large spacious classroom


Large outdoor play area


Wide range of Montessori materials including practical life area, sensorial materials, maths materials, language materials and cultural materials.


Qualified staff,


Quiet beautiful setting


Gives your child a great start to his/her educational life, where they can learn and develop a love of learning, in a fun and enjoyable way.


Helps your child to develop a great foundation for national school.
Typical Daily Routine

Time From
Time To
Activity
9am

9.30am
Children arrive
9.30am
11am
Work time
11am
11.30am
Break
11.30am
12.30pm
Circle Time & Group *Activities
12.30
ECCE Children finish (optional)
12.30
12.50
Play time and outside play etc.
12.50
1pm
Prepare for home
1pm
Children are collected


*Activities
Arts and crafts, Music and dance, Cooking, Sports and P.E, Speech and drama, Science and topic of the month
Contact:
Anne Leybourne
Millview House
Kilgraney
Kilbride
Co Carlow
087 293 9892



---
Contact Details:
Pat McGuill
Kildavin
087 224 8390
087 242 1225
053 9376247
patmcguill@reachbroadband.com
Service


24 Hour Funeral Service


Embalmers


Repatriation


Cremations


Horse Drawn Hearse


Limousines for Hire


Funeral Home

---
Tom Murphy Equipment Ltd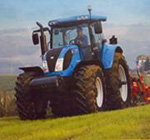 Main agents for Landini Tractors
Independent specialist for Massey Ferguson Tractors and Terex 860 Diggers
A full range of genuine Massey Ferguson, Landini and Terex parts stocked
Contact:
Tom Murphy
Kildavin
Bunclody
Enniscorthy
Co Wexford

email: tommurphyequipment@eircom.net
Website: www.tommurphyequipment.com
Phone: 053 9377 694
Fax: 053 9376 374
Mobile: 086 272 5604



---
Murphy Removals and Storage

Murphy Removals is a family run business with over twenty years experience in the furniture removals business. We cater for local, national and international moves and cover Ireland, UK and Europe.
Murphy Removals are located in Clonegal right on the borders of Wicklow, Wexford and Carlow and at the end of the Wicklow Way which is centrally located for the South East and Ireland in general. Our location is also ideal for the ferry ports to the UK and mainland Europe.
Murphy Removals and storage also offer a worldwide crate or container shipping service for people in America, Australia and New Zealand.
Contact Murphy Removals
Ireland
Phone: 053 9377986
Mob: 083 1015180
UK Freephone: 0800 0156088
Mob: 0751 3819380
Email:
info@murphyremovals.com
Address: High St, Clonegal, Co. Carlow, Ireland.

---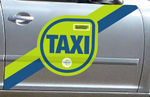 Contact Details:
Pat Murphy
Mobile: 087 946 9978
Email: oakridgecabs@gmail.com
Fully licenced and insured
Affordable; Reliable; Punctual


---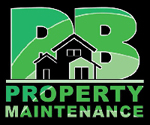 Contact Details:
Clonegal
Co. Wexford
Call Paul on: 085 255 3273
Email: info@pbpmonline.com
Website: www.pbpmonline.com
Soft Washing
Duration varies • Price varies
Effective ecofriendly process for cleaning exterior surfaces such as k rend, roofs, pebbles dash, concrete, brick and decking. Also removing moss, algae and heavy dirt.
Gutter Cleaning
Duration varies • Price varies
A debris- clogged gutter can cause a leaky roof or water damage to the interior or exterior of your home. We help prevent this from happening by getting your gutters back to original state.
Pressure Washing
Duration varies • Price varies
PB Property Maintenance delivers high-quality pressure washing services for all your exterior needs such as roofs, houses, buildings, paths, decking, and driveways both concrete & tarmac, patios, garden walls, brickwork, sheds and lorries.
Carpet and upholstery cleaning
Floor Restoration
Fogging - disinfecting areas

For a free quote on all the above services call Paul on 085 255 3273


---
Plunketts, General Stores, Clonegal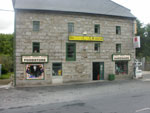 Proprietor: Margaret Plunkett
Opening hours : 7.30am - 9.30pm daily
(7 days a week)
Phone: 053 9377 293
Originally served the community as a grain and wool store. Edward Plunkett bought this building (built 1877) and turned it into the shop we see today. Plunketts opened this shop in 1966. A family run business they supply the local community and further afield with grocery, fuel yard, petrol and diesel and also a selection of hardware and household goods.



---
Sha-Roe Bistro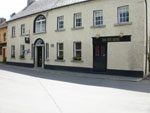 " Best Chef of the Year".

Henry Stone- Chef at Sha-Roe Bistro
"Georgina Campbell Best Chef of the Year Award 2010"


Main Street, Clonegal, Co. Carlow.
Tel: 053 937 5636
The pretty and well-preserved village of Clonegal is on the borders of Wexford, Carlow and Wicklow, away from the main road to anywhere. But here, in a fine 18th century building, you will find Chef Henry Stone, and his partner Stephanie Barrillier's small but beautifully appointed and atmospheric restaurant.



Seats 28.


Not suitable for children after 8pm.


Dinner: Wednesday -Saturday, 7.00pm - 9.30pm, a la carte;


Lunch: Sunday only, 12.30pm - 3.00pm set Sunday Lunch €33.20; house wine €20.50.


Closed Sunday Dinner, Monday, Tuesday and for month of January.


Accept: MasterCard, Visa, and Laser.

Directions:
Off N80 Enniscorthy-Carlow road, 8 km from Bunclody, on Main St. in Clonegal



---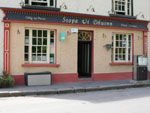 Opening hours 8am-10pm daily

Siopa Ui Dhuinn (Dunne's) has been a shop since the premises was first built 300 years ago. The Dunne family provide a wonderful service on a daily basis serving groceries and coal and gas to the community and further afield.
The shop is a listed building and many years ago served also as a bakery. Next door is the archway to the yard where coaches stopped over en route to Enniscorthy and Wexford from Dublin.



---

Sports Injury Therapist - Georgina Coleman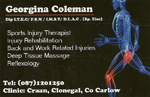 Sports Injury Therapist
Injury Rehabilitation
Back and Work related injuries
Deep Tissue Massage
Reflexology
Clinic:
Craan, Clonegal
Tel:
087 1201250
Email:
georginacoleman1@gmail.com

---


A totally organic mulch solution to combat weed growth



Organic


Dark


Natural


Composted horse manure


Rich in nutrients


Ideal for soil enriching or weed control
Contact: William Binions
Mobile: 087 9880991
Office: 053 9375931
25 kg bag - €5
Free delivery on orders of 20 bags or more.
Bulk quantities also available for delivery.

---