News for 1st March 2021 to 7th March 2021

If you have any news or upcoming events you would like included in this section please contact one of the addresses below:

Website: info@clonegalkildavin.ie
Secretary: secretary@clonegalkildavin.ie

---
Defibrillators
The Defibrillator for the Clonegal area is Located at:

John Dunne
Public House
Main Street
Clonegal
(Right of the Entrance)

The Code is:

2 2 2 2

then press

Kildavin Community First Responders - Defibrillator
The Defibrillator for Kildavin area has been relocated on the external wall at Conway's Pub, on the Clonegal road, at the stop sign. This is available 24 hours a day, 7 days a week, should it be required in the case of an emergency.
---

Clonegal Video
A video of Clonegal has been produced by Ellard Browne Limited directed by the late Hugh Browne and music is by Jason Culleton.



---

Masses in Clonegal and Kildavin are cancelled until further notice

The churches will be open each day for private prayer.

Please use the hand sanitiser on entering and exiting the churches
Please observe social distancing
Please wear a face mask on entering and exitinig the churches

Lent
Lent commenced on Ash Wednesday (17th February 2021). Lent is a time of annual retreat and renewal for all of us. It is a time when we embrace the Lenten disciplines of Prayer, Fasting and Abstenence.
It is a time to foster and strengthen our relationship with Jesus, our Faith, and a time to ponder and reflect on Jesus' love through His sufferings. It is also a time to make our own personal reflection and how we can better live our lives in the image and likeness of God.
A Prayer for my Lenten journey
Loving Jesus,
As I place on my forehead the sign of your saving cross You say to me, repent and believe in the Gospel. Walking into Lent my heart is set on you. May my fasting fill me with hunger for you, may my prayer draw me deeper into your presence, may my acts of charity bring your love to my home and community.
Lord of life, grant that by turning back to you in these 40 days I will re-awaken the joy of my Easter faith; for you raise me up from fear and despair and call me to hope and trust in God who is with me always. With you, I will rise again. Amen.
Trocaire Boxes
'Here are my hands, hold them.
Please don't leave South Sudan alone.
We need your prayers. We need your support. We need your love.'
Fr. James Oyet Latansio (South Sudan Council of Churches).

Please help families hurt by conflict to survive and thrive. Please give this Lent. You can donate any of the following ways:-
Through the website: www.trocaire.org
Call-save to 1850 408 408
Post to: Trocaire, Maynooth, Co. Kildare.
Donate through your Parish by collecting a Trocaire Box from your local Church. Trocaire Boxes are available in each of the churches, from Ash Wednesday.
Parish Collections
The main source of Parish Income comes through our Sunday collections, as a result of the Covid-19 restrictions our collections have very much depleted. It's looking likely that this lockdown will continue for some weeks yet, please continue to support the parishes, offerings can be left in at the Parochial House or Parish Office at Myshall. Donations can be made on-line using the diocesan website www.kandle.ie. The diocese in turn will forward your donation to our parish. There is also an option of making a donation through your bank or using the on-line banking facility. The details of our Parish Accounts are as follows:
Clonegal Bank Details
Bank Name and Address: Bank of Ireland, Bunclody, Co. Wexford.
Name of Account: Clonegal-Kildavin Parish Church NO 1 A/C Current Account
BIC: BOFIIE2D
IBAN: IE06 BOFI 9065 2311 1606 32
(you can put your name and address in the Ref. box)
Christmas Collection for the Clergy
Many thanks to all who contributed to the Priest's Christmas Day Collection.
Many thanks to all who contribute so generously to the collections for the upkeep of our parish during these difficult times.
---

St. Peter and Paul's Church, Ballon - Webcam
Masses below are also available on radio FM 107.6
Masses for the coming week via the webcam below:
Monday 1st Ballon 7.00pm
Tuesday 2nd Ballon 10.00am
Wednesday 3rd Ballon 10.00am
Thursday 4th Ballon 10.00am
Friday 5th Ballon 7.00pm
Saturday 6th Ballon 6.00pm
Sunday 7th Ballon 11.30am
To link with St. Peter and Pauls Church Ballon webcam please click / tap here or on the image above

Please use the hand sanitiser on entering and exiting the churches
Please observe social distancing
---

Four Free Online Courses
Kilkenny and Carlow Education and Training Board
Gardening – Flowers and Shrubs
Course Day: Thursday
Time: 11.00am – 12.30pm
Start Date: 4th March for Six Weeks
Topics will include:
Ornamental Flowering Plants – Pruning Shrubs – The Best Plants to Sow in Shade, Full Sun, all year round – Taking Cuttings.
To view or download the poster for this course please tap / click here

Tai Chi -- Online
Have you ever wanted to give Tai Chi a try? Now you can do so from the comfort of your own home.
Tai Chi develops great inner strength and stamina in the body. It promotes vibrant physical health with overall peace and calm. It is suitable for all levels of fitness.
There are two different course times:
Course Day: Monday from 7.00pm – 8.30pm or Tuesday from 11.00am – 12.30pm
Start Date: Monday 1st March and Tuesday 2nd March for Six Weeks.
To view or download the poster for this course please tap / click here

Beginners Creative Writing Course
Classes will take place on Tuesday Evenings
Time: 7.00pm – 8.30pm
Start Date: 9th March
If you ever wanted to give creative writing a go, these classes are for you
The classes are fun, social and supportive
Creative writing is therapeutic
It is about creative expression and freedom of voice
To view or download the poster for this course please tap / click here

Gardening – Flowers and Shrubs
Course Day: Tuesday
Time: 11.00am – 12.30pm
Start Date: March 16th for Six Weeks
Topics will include:
• Ornamental Flowering Plants
• Pruning Shrubs
• The best plants to sow in shade, full sun, all year around
• Taking Cuttings
To view download the poster for this course please tap / click here

If you would like further information on any of the above courses or if you would like to book a place on any course please contact Fiona at fdunne@kcetb.ie


---

Dog Owners – Please Comply
There has been an increase in dog fouling in the village of Clonegal. Clonegal Tidy Village Association asks dog owners to restrain their dogs and not allow them roam freely through the village. Also, dog owners who walk their dogs in the village are asked to pick up after their dogs. Unfortunately, dog fouling has occurred on graves and wreaths in the Cemetery on the Tullow Road. Everybody realizes that this is very upsetting for families who have loved ones buried in the Cemetery. Please ensure dogs do not enter the Graveyard. Dog litter is toxic and is very dangerous particularly to children. In the interest of health and safety, please keep Clonegal Village and the Cemetery free of dog fouling.


---
Bunclody Library March 2021
Bunclody Library remains closed to the public in line with government guidelines.
Free eBooks, eAudiobooks, eNewspapers, eLanguage learning, online courses, comics and graphic novels, business and company research and more can be found on the eBooks and eResources section of the library website: https://wexfordcoco.ie/libraries
If you are not already a member of the library you can join here: https://www.wexfordcoco.ie/libraries/join-the-library and start using these online resources straight away.
Should you need any assistance with these resources or need to reset your password, staff are available by email and are happy to help. Please email us at bunclody.library@wexfordcoco.ie

Book Call
Do you know someone who is elderly or vulnerable and who is cocooning at home?
They can request a delivery of library books, audiobooks and DVDs from Wexford Libraries who will deliver directly to their door.
To avail of this service please phone 053 9196566 between 9.30am - 5.30pm, Monday to Friday. Library staff will contact the person who is cocooning and organise delivery of suitable library material . All items are on long loan, there are no overdue fines and access to the service is always FREE.

Wexford Libraries Online Book Club
Join our online book club on Facebook at https://www.facebook.com/groups/278963496612690/
Our March read is The Shape of Water by Andrea Camilleri and we'll discuss this on the Facebook group on Thursday 1st April 2021 from 7.00 - 8.00pm. Hope you enjoy this month's read!
All are welcome to join our Online Book Club.

Bunclody Library Book Club Support Newsletter
Are you currently a member of a book club, thinking of joining or forming a new book club on Zoom or WhatsApp with friends or family?
If so, why not join our new monthly Book Club Support Newsletter, which will provide each member of the club with monthly updates on recommended reads, multiple titles available to borrow as eBooks or eAudiobooks on BorrowBox, literary events and any other information relevant to your book club.
Members can sign up to our newsletter by emailing bunclodylib@wexfordcoco.ie
This is open to members of all libraries not just Wexford libraries, all you need is to be a library member, so you can access BorrowBox!

BorrowBox App
The BorrowBox App has a large selection of bestsellers, new releases and more for download as eBooks and eAudiobooks.
Download the BorrowBox App from the AppStore, Google Play or Amazon or view the BorrowBox website.
Check out the official BorrowBox User Guide Video https://www.youtube.com/watch?v=PU8rBqjbxWM! This video is the perfect introduction to BorrowBox for our new users. It covers all of the key functionality from downloading the app to borrowing a title, and shows just how easy BorrowBox is to use. All you need is a library membership number, pin number and email address to gain access to thousands of eBooks and eAudiobooks through BorrowBox.
Available for
• Any Smartphone or Tablet (Apple, Android or Kindle Fire)
• e-Readers that can read the EPUB file format
• PCs and Macs
All you need is your library membership card, PIN and an email address!

Clever Little Handies
Join Claire Glynn (via Zoom) for Free Online Baby Sign classes. There will be a series of 4 classes for parents and their babies started Tuesday 2nd March at 9.30am and continuing at the same time each week on: 9th, 16th and 23rd March . Limited number of places still available. Each class lasts approx. 45 - 60 minutes. To book a place email us at: bunclodylib@wexfordcoco.ie

'This KEEP WELL campaign is brought to you with thanks to Healthy Ireland an initiative of the Government of Ireland with funding from the Healthy Ireland Fund and the Sláintecare fund delivered by Pobal'
Wexford Public Library Service will be hosting more online Zoom talks this March:
Wellness Mind talk with Dr. Aoife Quinn, on Friday 12th March at 7.00pm.
Working from Home talk with Colette O'Flynn, B. Physio, MISCP, Lic. Ac - on Wednesday 24th March at 7.00pm.
Watch out on our social media for booking details for these future talks.
---
Memory Wall Commemoration 2020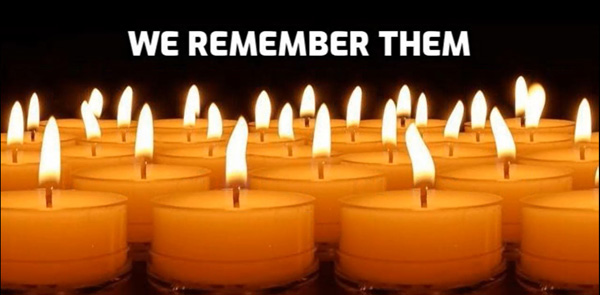 In this most unusual of years the Veteran Players were unable to host commemoration ceremonies for those remembered on our memory walls at The Spellman Park Kildavin, and the Ben Mulhall Park Clonegal. The group has put this short slideshow together to assure those left that their loved ones are not and never will be forgotten. The slide show includes separate sections for each of the locations.
To view the slideshow please click or tap here or on the above image


---
Community Support
24 hour Telephone Number:
087 7181850
At this time don't be afraid to call on your neighbours for help
There is a local group of volunteers
If there is anything you need let us know and we will try to help you

Up to date information is available on the HSE website https://www.hse.ie and their helpline is: 1850 24 1850
For older people ALONE also has a helpline in collaboration with the HSE 081 822 2024
All requests and contacts will be treated as strictly confidential
All volunteers will follow the HSE guidelines to keep everybody safe
---
Clonegal Bottle Bank is for Recycling not Dumping


It is very disappointing that some people treat the bottle bank as a dumping area. Volunteers keep the bottle bank area neat and tidy and it is grossly unfair to dump in that area and expect volunteers to clean it up. Those who use the bottle bank are asked to bring their bottles/cans home with them if the bins are full and return when the bins have been emptied. Do not leave them on the ground. We ask that if people are seen dumping please take their car registration number which will be passed on to the Environment Section of Carlow County Council, send the registration number to: info@clonegalkildavin.ie
The above photos were taken on 13th July 2020
---
Drone Video of Kilcarry by Tom Murphy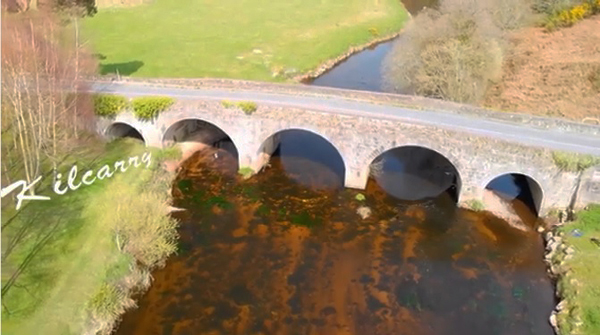 To view the above video click / tap here or on the image above

---
Lotto Results 15th March 2020
Kildavin / Clonegal GAA, Ben Mulhall Park
Last Week's winning numbers: 06 - 13 - 16 - 20
Jackpot Result:
No winner / No online winner
13 Match 3 Winners each recieve €15
Sellers Prize: €50 -
Jackpot: €10,000 - Reserve Jackpot €5,400
Tickets €2.00 each.
Please note: draws are suspended until further notice
Play Lotto Online
Click on the button below to play the Lotto Online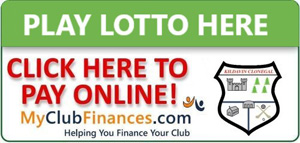 ---
Do you want to Re-home Unwanted Items?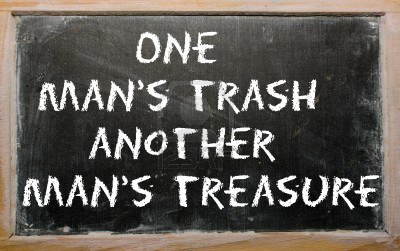 Clonegal / Kildavin Community Website has set up a Facebook page to facilitate people to recycle and re-home items they no longer have need of. All items published on this page must be free as the page is not a selling platform. It is a Facebook public group page and to participate you must join the group.

To view the page please click / tap here
---
Tullow Day Care Centre
Meals on Wheels will be maintained by Tullow Day Care Centre for all existing clients Monday to Friday. If you have any queries please contact Tullow Day Care Centre 059 915 1833.
---
Ballon Business & Training Service
All courses and classes are now postponed until further notice. As we fall into the category of an educational center, we have closed the centre, as per the recommendations.
We will be following government guidance in relation as to when we will be reopening the centre.
---
Ben Mulhall Savings Club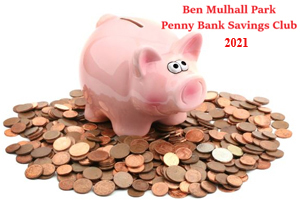 The Ben Mulhall 2021 Savings Club will not resume until further notice.
---
' The Monday Club'
St Mary's Day Centre, Ryland Road, Bunclody.
Closed until further notice
---

You are not Alone Support Group
Drugs and alcohol addiction know no boundaries. You are not alone, help is always available. Please contact You are not Alone Support Group on 085 7872730 for a confidential and non judgemental service.
---
Grow Is Here To Help You
Are you struggling with anxiety or depression? Finding life difficult? Isolated?
Our Mental Health Support groups are free and confidential and open to all, no referral or booking needed. Meeting times are:
Tuesday at l0.00am
- Grow Office, Barrack Street Kilkenny
Tuesday at 1:45pm
- Catherine's Social Services Centre, Joseph's Road, Carlow Town (Across-from the Train Station)
Wednesday at 8.00pm
- Grow Office, Barrack Street, Kilkenny.
Friday at 10.30am
- Grow Office, Barrack Street, Kilkenny.
(Ceart Grp: mental health effects of living with chronic pain/long term illness. Charity No. 20023294
Email:
kateslater@grow.ie
GROW (Ireland) info-line 1890 474 474,
GROW (Ireland) Web:
https://grow.ie/
Facebook:
https://www.facebook.com/GROWIreland
To Donate to GROW please visit
https://grow.ie/donations/
To Volunteer for GROW visit
https://grow.ie/get-involved/volunteer-form/
---

Tricks & Tips
To prevent waste and conserve
natural resources please use thesehelpful tips in your home.
To view / download the brochure please click here or on the image

---

Kildavin Clonegal GAA
You can buy your Kildavin Clonegal GAA Gift Vouchers now from the club. You can give your friends the gift of gym membership, club membership or room hire
---
Stay in shape, Join that Gym
Sumer is coming to an end, kids are back to school and the evenings are drawing in. Christmas is not far away now. Keep in shape. Join Kildavin Clonegal GAA Gym Membership only €20 per month for an individual, €30 per month for a household. Minimum period of membership only one month. Cash payments are accepted. There are discounts for longer periods of membership or for groups. Facilities are open 8am to 10pm seven days per week. The indoor sports hall is available for rent for €30 per hour. Demand during the winter months is high and advanced booking is necessary. Please contact the club if you or your group feel any of our facilities may be of value to you. Phone Luke @ 0876430352
---

Weavers' Cottages Museum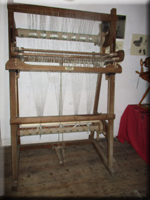 Closed until further notice.

Come and visit the Weavers' Cottages Museum which were once the home of local weavers dating back to the 17th century and now houses many artefacts of the cottage weaving industry. See our newly restrung loom (photo left)

Opening Times:
Monday, Wednesday and Thursday 9.00am - 4.00pm
Tuesday 9.00am - 2.00pm - Friday: 9.00am - 1.00pm
Saturday & Sunday - Please phone 053 9376749

Visit the Weavers' Cottages website please click here



---
Bunclody Country Market
Bunclody Country Market opens every Saturday 10.00am - 1.00pm in St.Aidans Hall, Irish Street, Bunclody.
We will have a selection of home made tarts, buns, cakes, scones and breads along with a wide range of handmade crafts. Tea/coffee and treats available for €3,so why not come along.
New members always welcome, for more information contact Grace on 087 654 6660
---
Do you want to dispose of unwanted Items?
If you want to dispose of unwanted items, you can do so free of charge on the following websites:
www.freetradeireland.ie
and
www.jumbletown.ie
Further details on our "Links" page.
Please click here
---
South Leinster Way Mapboard at Kildavin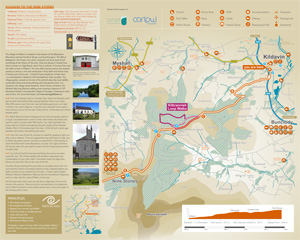 To view/download the map please click here or on the image (1.6MB download)
---

St. Vincent de Paul Society, St. Teresa's Conference, Bunclody
St. Vincent de Paul Society
Confidential Help Line - 087 3696883
.
Please note: Recycling facilities for newspapers are in place at Supervalu Bunclody; by using this facility you are helping St. Vincent de Paul Society.
---
The Samaritans - Free Number to Call
The Samaritans have launched a new free to call number - 116 123 - for people who are struggling to cope. The number will make it possible for people to access the service round the clock, every single day of the year, free of charge.
The new free to call number has been made possible by a partnership between Samaritans and the telecommunications industry. The HSE National Office for Suicide Prevention is providing funding to support the Samaritans to build their capacity to roll out 116 123.
---
MABS
Carlow MABS Ltd
(Money Advice & Budgeting Service) 72d Tullow Street Carlow, Tel: 076 107 2070.
Free and confidential, Money Management and Advice Service. Assisting people in dealing with their existing debts and helping them to begin to manage their own resources.
MABS offers free Debt Relief Advice under Personal Insolvency options
Money Management Sessions
provided for Transition/Leaving Cert Students & Community Groups
Email:
carlow@mabs.ie
---
Masses for the coming week


Clonegal




Kildavin




Readers
Clonegal
Saturday
Kildavin
Sunday




Clonegalkildavin.ie
Don't forget that you can advertise any upcoming events on this website. Or you can tell us of stories or achievements in our local area.
Maybe you are planning a meeting or want to start a group or a class. Whatever is local is of interest to us. We are delighted to share your
achievements and plans with all. Send your infomation to: info@clonegalkildavin.ie
---
Clonegal/Kildavin Notes
Anyone who wishes to have, up-coming events, wedding occasions, birthday wishes or local news, to be issued on the local Clonegal/Kildavin Community Section of the Carlow Nationalist or Gorey Guardian can email clonegalkildavinnotes@gmail.com or phone Nicola Gray on 053 9376389
---